Advertising: a truly global industry. Whether this is at a form comprising of hastily-scrawled posters attached to telephone poles, or the totality of links within the complex programmatic supply chain serving countless ads across the world each second. Despite this, it can be easy to adopt a national status quo bias by focusing only on what other companies are doing in your own market, thus accidentally negating the chance of identifying potential opportunities stemming from technology, innovations and ideas from other markets.
In the latest of a series of reports examining ad tech and martech trends in local areas, aimed at bridging the gap market-based learnings, as well as how companies within these areas are adapting to global developments, ExchangeWire speaks to a range of industry professionals to get their thoughts on the Italian ad tech and martech space.
Italian market ripe with opportunities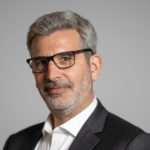 "Digital ad spend has been rapidly climbing in Italy in recent years, some reports even indicate it's among the fastest-growing markets in Southern Europe, and that growth shows no signs of slowing down. Publishers are now working to internalise their monetisation management functions and working directly with SSPs to optimise their systems. There's a lot of synergy amongst stakeholders at the moment, ensuring that the market can continue evolving and expanding in the future.
"In the theme of synergy and collaboration, we're also seeing this come to life in the form of various identity and data-based initiatives in Italy, like UPA's Nessie project. The democratisation of digital advertising is a global goal and mission (for Index Exchange and for the industry at large), and the Italian market is ripe with opportunities and interest in identity-based solutions, so it's the perfect place to start moving the needle on identity in Southern Europe."
Augustin Decré, managing director, South Europe, Index Exchange
Read More at ExchangeWire